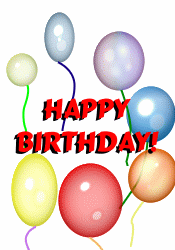 Tripod

Acknowledgments

created by
Neupuceni
later administered by
Marginalac
now administered by
Petar Mrkonjic


Contributions

Aleksandar Rakovic
Wotan
Hadrian
"onako usput"

As well as

Urvan Hroboatos - Miro Prpić, Josip Rodin (Hrvatska) and istorija - Siniša Rašić (Australia)
Serbian Bosnia




english / latinica / cirilica english / latinica / cirilica
archives / new / myths / DAI cirilica / DAI latinica
This is proof positive of how the rulers of Bosnia saw themselves, their subjects and their language.See the archives also or some new pages.
This web site was inspired by the discussions in the "history" and "politics" forums in the Serbian Cafe and created and administered by the legendary "Neupuceni" and later, "Marginalac", now administered by "Peter Mrkonjic". I hope I can live up to their expectations.
Хвала браћо, много сам вам задужен!
Search the catalogue of the Congresional Library

Miscellaneous

Posjeti licne web strane kafandzija
sa Cafe-a ili pregledaj mali izbor detaljnih informacija ,
a tu je i vodic za vase web destinacije .

"What is Greater Serbia?" by Highduke

This page is created for the purpose of affirming shedding light on the Serbian character of various Serbian lands -
which today are not part of the Serbian state. In light of the recent political events, pseudo historians have come out and writen books and essays denying the Serb character of Bosnia, Kosovo, Vojvodina and other lands.
This web site will shed light on documents which PROVE the Serbness of Serbian lands whose historic belonging is in question.
Write your comments in the guest book.

Updated: January, 05. 2006.
© Copyright 1999-2006 CafeHome